Oregon adventure
Camp Meriwether in Cloverdale Oregon would be our home for the next week. Staying in six person adirondacks, cabins with a portion of the front wall cut out, in a campsite right on the beach the week started of strong.
The campsite we were staying at was about a five minute walk from the beach, which just so happened to be the only place that had service so we spent a ton of time down there. Not only did the beach have service, but it was cooler than any beach you'd find here.
The sand was natural, there wasn't people everywhere on it and you could find cool things like sand dollars all over it, something you can't do when you're at Ocean City for a week.
The food was alright even though they didn't have enough of it, the people we met were cool and, in general, it was a pretty nice camp.
The times spent messing around with friends, singing random Shakira songs whenever we felt like it and playing with a ball that I brought, which was eventually thrown into a hole in a wall never to be seen again, were some of the best experiences I had made in my time in scouts.
I had a great time in my Game Design, Climbing, Oceanography, and Signs, Signals, and Codes merit badge classes.
Climbing by far was the best badge I took. For an hour every day I got to climb on various climbing walls and repel down other walls. Climbing up walls and helping friends climb walls was a really fun time.
Signs, Signals, and Codes was fun. In about a 30 person class about 15-20 of the people in it were from our troop, our councilor, Edward, was our troop's favorite staff member.
Going into the second week it was nice to see my family again.
While traveling around Oregon we went to Mount Hood, Crater Lake, and various areas of the Colombia River, just to name a few. I saw things I'd never see just going on a standard family vacation to some beach and I won't forget the experience.
Seeing snow on Mt Hood in the middle of July and the deep, blue water at Crater Lake was cool and I got to appreciate different aspects of nature that I wouldn't have in Maryland.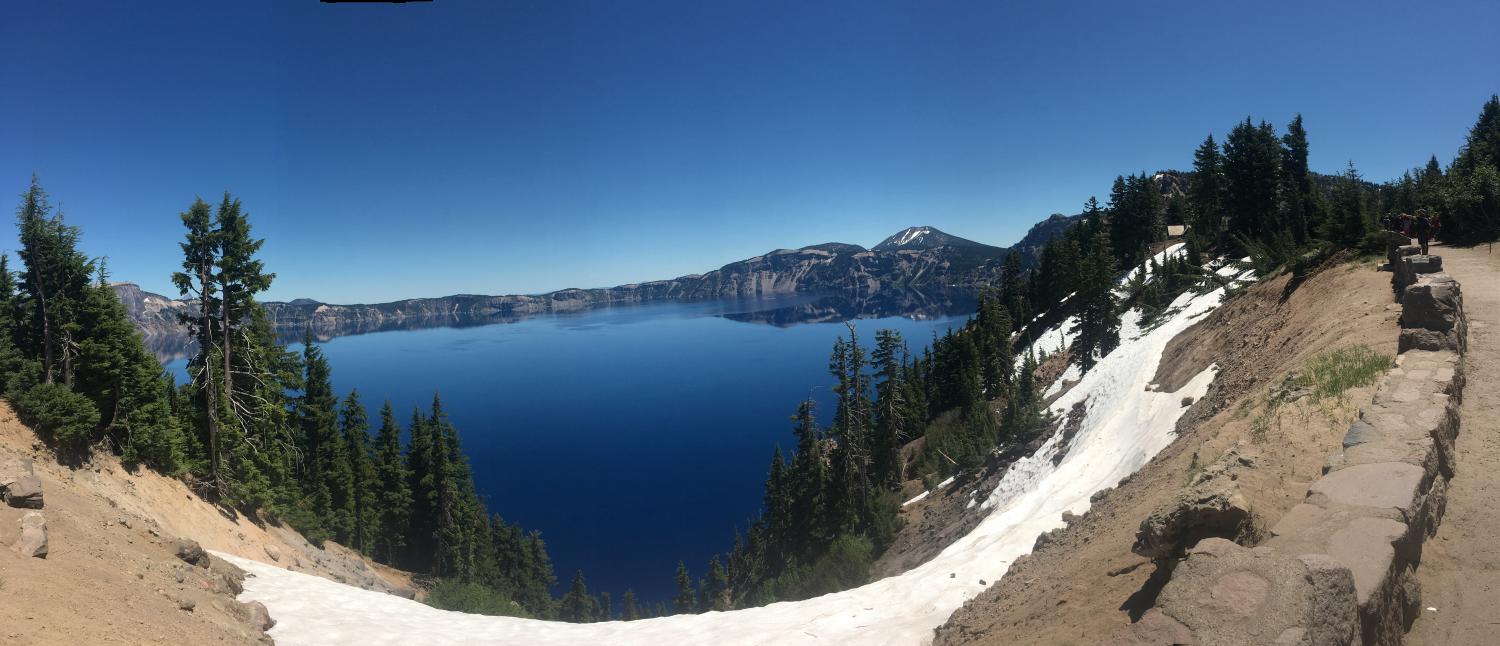 I had a great time climbing rocks at random waterfalls, eating pizza on Mt Hood, playing Galaga and Pac-Man at a retro arcade, and going to lots of gift shops and would love to come back again. Oregon was very different from Maryland, but different is definitely a good thing.