New branch of UNICEF is introduced
This fall, a new club was introduced to the school; the United Nations International Children's Emergency Fund (UNICEF). Juniors Gabriella Chalker ('20) and Ashley Cain ('20) decided to start the club, inspired by a student council conference that they went to last year. They heard a key note speaker talk about working with children in schools in third world countries and decided that they wanted to make an impact too.
UNICEF is a national organization that works in 190 countries and territories. It works towards defending children's rights and protecting them as they grow up, putting together projects and activities to help the globe.
The club already started their first project, matching the fall season in the spirit of Halloween.
"Currently we are partaking in a fundraiser called trick or treat for UNICEF. Club members will be participating by taking trick or treat for UNICEF boxes around their neighborhoods and to office spaces and collecting change," President Cain said.
The money collected will go to UNICEF to finance resources to send to children in third world countries.
"Through learning about these themes, we hope to understand them better and [we] decided on effective fundraisers to support these causes," Cain said.
To start the club, Chalker and Cain had a lot of work to do. They began by researching different organizations that could accomplish their goal of helping to solve global issues and felt that UNICEF perfectly matched the description. Jennifer Houseknecht, advisor of the club, was a perfect fit because she had been advisor of a similar club at her previous school.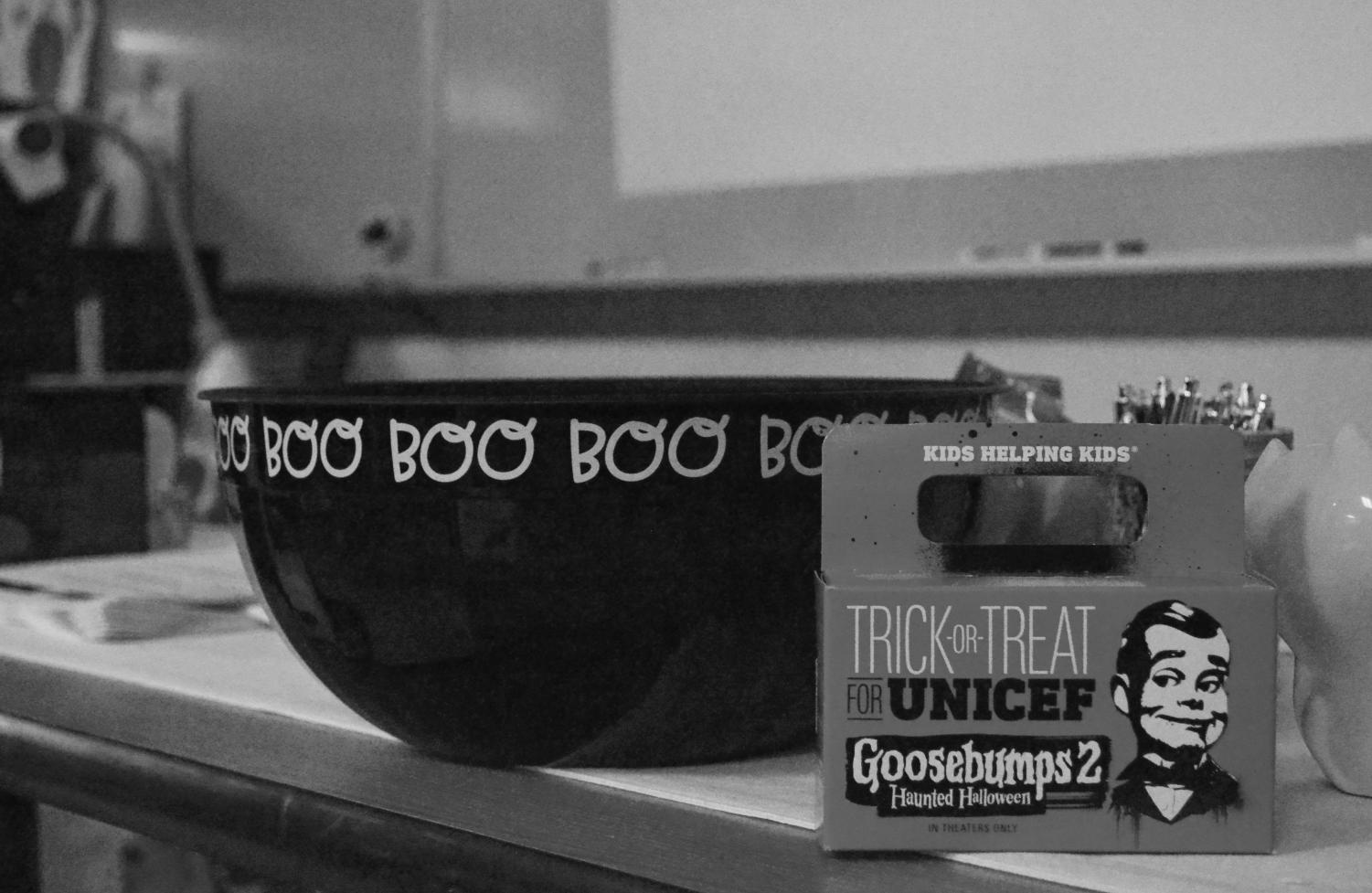 "I was interested in becoming advisor of UNICEF because I wanted to work with Hereford students to promote the health and wellbeing of vulnerable children throughout the world," Houseknecht said. "I think UNICEF club is a great way to not only educate students about the serious issues children face around the globe, but also empower students to take action and improve the lives of children around the globe. "
Together, they worked to set goals and ideas to organize their club. They wrote a club proposal to submit to the school for approval, then had to get the approval of the UNICEF organization.
After approval, UNICEF made the process very easy for the officers. They sent them supplies such as flags, shirts, boxes, and pins to start the club and participate in upcoming events. Every month is a different theme based off of the seasons, and Cain and Chalker hope to participate in one during the winter.
Although the club is new, the officers were able to get the word around quickly along with Houseknecht, but they hope more people will continue to join.
Westerberg decided to join the club because she loves to help people out, and she likes the aspect that raising money through UNICEF ensures that the funds will go directly towards helping kids out—UNICEF doesn't take any of the profit.
"I'm looking forward to the different activities that we're helping out with, I'm pretty sure we're doing something with trick or treating, and then I also think there's going to be something around Christmas time," new member Ava Westerberg said.
Houseknecht encourages any student that has a passion for service and global citizenship to help out, and looks forward to working with all members.
Make sure to keep an eye out for future events and fundraisers, and see Chalker or Cain for anymore information.