Views on life guarding are becoming skewed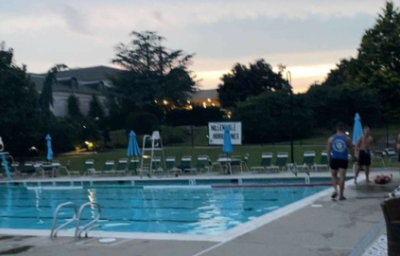 Every summer, DRD Pool Management hires over 700 lifeguards. Students across the state will apply, thinking they are getting into a fun, easy summer job. But many people forget about the difficulties that come along with keeping our pools and beaches safe. Sophia Say ('25), a Mays Chapel employee states that lifeguards are responsible for giving swimming tests, enforcing safety regulations, administrating first aid when needed, and keeping track of each pool member. 
"I think people view life guarding as a sit in the sun and tan kind of job. But in reality, it is incredibly stressful, always sanitizing, and making sure everyone stays safe on top of that," Say said.  
Most people do not realize the dedication needed to work a 6-hour shift in 90 degrees heat all summer. According to the American Lifeguard Association (ALA), lifeguards are at substantial risk for burns and sun cancer due to extreme heat, as well as fungi and bacteria that grow in the pool environment if not thoroughly cleaned. 
"We have to rotate every 20-30 minutes to make sure that none of us pass out when it gets too hot out," Dominic Magliano ('24) said. 
Along with the physical risks, mental struggles also come along with the job. The dozens of unpredictable children cause loads of stress on employees when watching over them. Say adds that it becomes much worse when they refuse to listen to safety precautions.  
"It's a lot harder than I thought," Magliano said. "I feel responsible for each individual pool member as if they were my friends or family."   
It is critical for lifeguards to have this mindset. The ALA has stated that over 103,000 pools will be affected this summer by a lifeguard shortage. This shortage could be due to a number of things, but most likely it is due to the misconception around life guarding, leading to a lack of qualified applicants.  
Before being considered for the position, interviewees must be at least 15 years old and pass a pre-course assessment. According to the American Red Cross, the assessment consists of swimming 300 yards continuously, treading water for two minutes using only their legs, and completing a mock saving within one minute and 40 seconds. After this, they can start the 20-hour course either in person or online.  
"When I started the course last year, I could tell it wasn't like any other summer job," Say said. "I was overwhelmed but I was up for it."  
Summer would look completely different without lifeguards. Public pools and beaches would close without anyone to look over them. Swimming is a big part of a lot of people's summer, and they could not have it without lifeguards.