Coburn maintains math engagement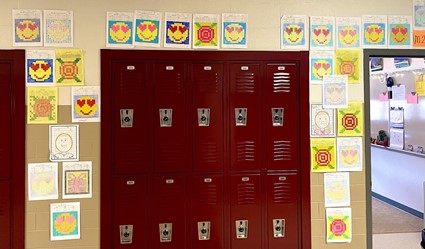 Retaining students' focus during math class can be challenging. From keeping them off their phones to falling asleep, Math teachers at Hereford fight obstacles and provide fun activities to keep students engaged in class.
Mrs. Amanda Coburn teaches multiple math courses including Algebra 1, Geometry, College Algebra and Calculus. In class she creates math libs, which are like mad libs, that involve the lesson, but she adds personal touches of students' names and hobbies.
Coburn knows students have trouble paying attention in math class, so she will always try to give them breaks or pull out one of the fun activities
"When I see students dazing, I will immediately give them a break and say let's play a kahoot, I'll do whatever to help them learn and keep focus," Coburn said.
Savannah Tamberino ('25) takes algebra 1 with Mrs. Coburn. She mentioned multiple games the class plays to learn, like scavenger hunts and escape rooms. Coburn tries to not overwhelm students with packets and review sheets, rather get them focused and collaborating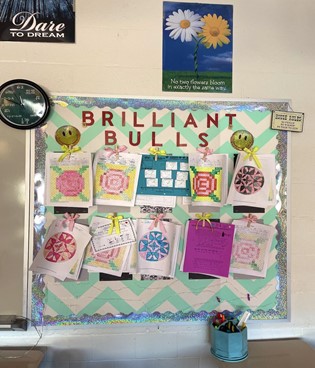 "Mrs. Coburn is constantly giving advice and helping our class, she's like a mom, " Tamberino ('25) said
Coburn uses entertaining approaches to interpret real life situations. She created a math jeopardy that doubles as a study guide. She uses it before major tests to get students participating and reviewing the topic. Cadence Combs ('23) takes college algebra with Mrs. Coburn. Combs says she is learned a lot more and involved herself in class than in previous years
"She finds innovative ways to help us understand the topic, "Combs ('23) said