Baltimore County Dance Festival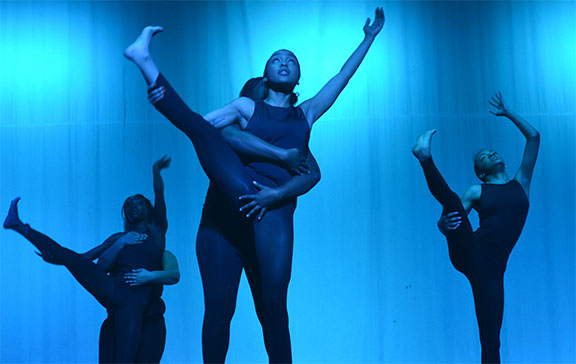 Students from Carver, Dulaney, Milford Mill, Patapsco, Parkville, West Towson Elementary, Windsor Mill Middle, Franklin, Chatsworth Elementary, BCPS Men's Ensemble, Deer Park Middle, Lansdowne, Owings Mills, Sudbrook Middle, All County Honors Ensemble, Southwest, Perry Hall, and Newtown came to Hereford High School for the Dance Festival on Thursday, March 23.
"We were excited for the other schools to come. It's nice to see what everyone else can bring to the table," Morgan Young ('20), a Hereford company dancer, said.
The dancers came to work with teachers specialized in specific types of dance.
"We like taking the master classes because its new teachers and a new atmosphere," Hannah Polasick ('17), a dancer from Parkville High School, said.
The classes took place in the gym and activity room and the dancers finished the night with a final performance.