Streaming services compete for Christmas viewers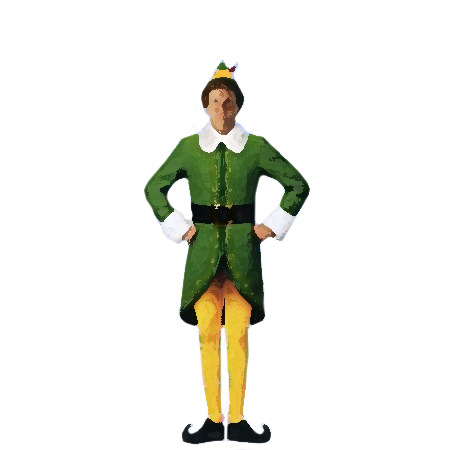 As we anxiously count down the days until Christmas, putting our inner Grinch to sleep and embracing the joyous holiday season, there is no better way to get into the Christmas spirit than by watching holiday movies.
Hallmark's "Countdown to Christmas" has dominated the holiday movie binge ever since it began in 2009, however, streaming services like Netflix and Disney+ battle cable channels for viewers as they feature Christmas classics and originals.
"I prefer Hallmark movies because they are classics," Megan Jenkin ('22) said. "I know they are cheesy, but it wouldn't feel like Christmas if I didn't watch them."
Hallmark attempts to lure in viewers by tapping into our nostalgia of our childhood, stacking their originals with iconic television stars like Candace Cameron Bure and Jodie Sweetin from the TV show, "Full House."
Netflix, however, is calling out Hallmark—both the channel and stores— by saying in its holiday line-up announcement, "step aside jovial commercials and overdone store windows."
While some originals from both Netflix and Hallmark have been coined "predictable," many viewers are still able to find entertainment that keeps them coming back every holiday season.
"Netflix has a wider selection of shows and movies that can really make me laugh," Aden Johnson ('21) said. "You can find some goofy Christmas movies on Netflix [while] Hallmark movies can be cheesy."
Netflix's recent pivot to Christmas has made it a top competitor for Hallmark, but the newly released Disney+ could threaten the company's reign, as it offers an array of family friendly Christmas classics and one original, "Noel," starring Anna Kendrick.
Nevertheless, Hallmark continues to work relentlessly to survive the streaming wars. The channel kicked off its 10th annual "Countdown to Christmas" with 40 Christmas movies lined up for the 2019 season and began airing at the end of October, running for 24 hours straight until Christmas, to get viewers in the Christmas spirit.
"Hallmark Channel did not leave my TV when I was out of school because of my surgery," Carissa Mileto ('20) said. "I know what the ending is going to be five minutes into [the movie], but I still love each little story."
Mileto spends her December watching Christmas movies, listening to holiday music, decorating her house, going shopping for gifts, baking cookies, and spending time with family. Her favorite films are classics like "How the Grinch Stole Christmas" and "Home Alone."
Whether you turn to Hallmark, Netflix, Disney +, or a mix of the three this holiday season, the key lesson to take away from all Christmas movies is to be thankful for those around you and to spread cheer all year round.
Buddy the Elf said it best, "the best way to spread Christmas cheer is singing loud for all to hear."
Leave a Comment