Damar Hamlin collapse sparks conversation on local safety protocols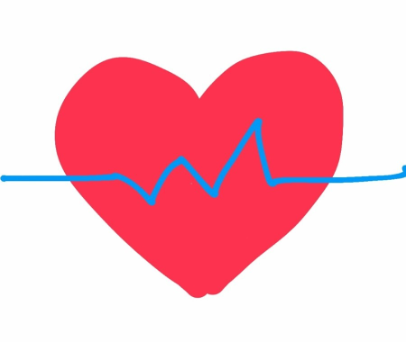 Following the mid-game collapse of NFL Buffalo Bills player Damar Hamlin on Jan. 2, paramedics rushed the field and with the right knowledge and information on cardiac arrest, they were able to perform quick CPR and use an AED (automated external defibrillator) to save the Bills safety. After this scare on national television, many questions have arisen on just how many safety precautions are in place if someone at Hereford High School were to go into cardiac arrest.  
In Apr. 2021, a Loyola Blakefield lacrosse player Peter Laake got hit square in the chest with a lacrosse ball while playing a game. The ball hit Laake right at the correct moment in the cardiac cycle that caused his heart electrical impulses to malfunction sending him into trauma induced cardiac arrest. At the field there was no AED and no one designated to perform CPR, though luckily for Laake, in the stands was a collection of trainers, nurses and doctors watching the game. Following his collapse, the help sprang into action and thankfully one person had an AED in their car, which saved Laake's life. 
Nurse Leslie Perry confirms that at Hereford, there are AEDs throughout the school: at the turf, in the gym and in the baseball dugout. Every sports coach at Hereford is CPR certified and has had AED training. This is essential because when someone goes into cardiac arrest there are only minutes until they are pronounced dead if not given treatment.  
This past semester, Perry has gone into the health classes and taught students hands-only CPR, which should give enough time to call 911 or find someone who can do CPR including the breath component. She thinks it's important for students to know how to do CPR because they never know if they would find themselves in a situation where they may need it. 
"That could happen in a hallway, that could happen on the cross-country course, it can happen on the track, it can happen on a soccer field… wherever," Perry said.  
All high schools in Maryland are required to have a registered AED at all sports fields in case of an emergency. Student athletes know there is a course of action in place to help a cardiac arrest situation if needed while on the field.  
Maddie Magliocca ('23) plays for the varsity girls lacrosse team. Lacrosse is a sport that has a high risk of cardiac arrest, and Magliocca remarks that coaches knowing CPR adds a level of safety. 
"It makes me feel better knowing coaches can use the AED and not just the trainer, since he can be stretched thin," Magliocca said.  
With extra safety precautions, athletes can play without worry. Ellie Lanford ('25) who plays softball and cheerleading at Hereford, notes that she feels more secure knowing Hereford's action plan.  
"Knowing there is a plan, I feel more comfortable playing my sports," Lanford said.  
Cardiac arrest can happen to anyone; Sometimes people have underlying heart issues they are unaware of and could go into cardiac arrest without warning. Learning CPR and knowing where the AEDs are in the school can be valuable information to know, because while cardiac arrest in high school students is very rare, it is still important to be prepared in case of an emergency.  
Other states are following in Maryland's footsteps and starting to implement the policy of having AEDs in their high schools, a big step in ensuring students' safety.