Fall bucket list: fill your autumn with fun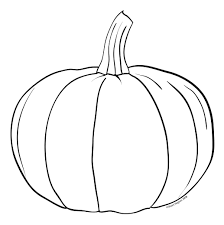 Apple picking: Picking apples allows you to spend time outside before the weather gets cold. Head with friends to Shaw Orchards, located in White Hall, Maryland, any Saturday from now until Nov 25.
Field of Screams: Love Halloween? Can't wait to see the newest horror film? Go to Field of Screams this fall. Open only until early November, the haunted attraction is a must-do. Jake Furman ('20) hopes to go this year. "I've never been there but I heard it's pretty scary and fun to go with friends," he said. For more information, read Anna Jerrem's review (pg.12)
Corn maze: Maze-Quest has been a local hit for years. The amusement park recently released its new 2017 theme: Arabian Nights. Unlike any other corn maze, Maze Quest has 30+ attractions such as corn mazes, bamboo mazes, hayrides, and a mountain slide. So get your friend group together and start some friendly competition.
Drive in theater: Bengie's drive in theater is a little bit of a drive from Hereford but can be relaxing on Friday after school. New movies are released every week ranging from old classics like "Ferris Bueller's Day Off" to modern hits such as "Kingsman: The Golden Circle." "It'd be fun to get a bunch of pillows and blankets and get all cozy under the stars watching a movie with friends," said Josie Baldwin ('18).
Football games: All high school football games are fun but Hereford football games are better. There's nothing more unifying then joining with your fellow classmates, teachers, parents, and alumni to support the Bulls. "Every game [is a must-see game]" but "Senior Night is October 20th [which is] when we thank all our seniors for their dedication over the past four years," said Coach Ric Evans. Come out one Friday under the lights to cheer on the Bulls.
Fall Fest: If you're looking for a local, seasonal hangout idea mark your calendar for Hereford's annual Fall Festival on Oct 21st and Oct 22nd . The Hereford Volunteer Fire Department sponsors the event that includes live music, arts and crafts, food, monster trucks, helicopter rides, hay wagon rides, a petting zoo, working forges, chainsaw carving, and more.