Students discuss the upcoming spring break changes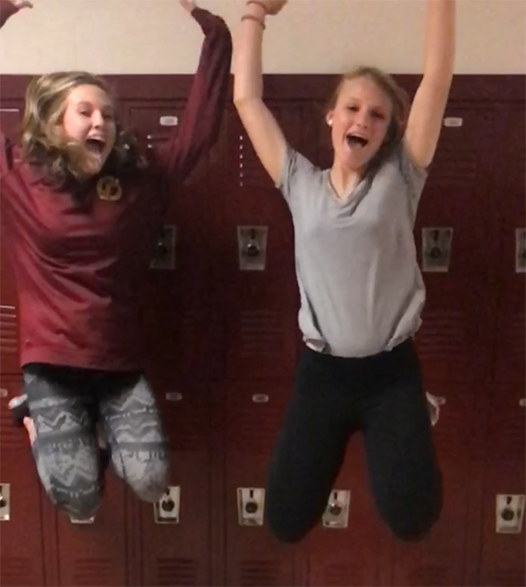 Back in November, Governor Larry Hogan mandated that the 2017-2018 school year must start after Labor Day and end before June 16.
While the Baltimore County Public Schools Board of Education approved the new start and end dates, they also made adjustments to the inclement weather days and spring break. The calendar now only plans for five inclement weather days and a shortened spring break.
The 2018 spring break will only be three days, March 30 through April 3.
"I don't think it is fair to only have three days of break because it doesn't give you enough time to go on vacation," said Katie Blair ('20) who's going to South Carolina with her family. "Just like in the winter, I need a break from school every once in a while and three days just isn't enough."
At first, many students were in favor of an extended summer, but now students are not willing to sacrifice their spring break for an extra two weeks.
Bailey Perez ('20) and Lily Potter ('20) are traveling to the Bahamas, taking advantage of their last opportunity for a week getaway during the spring.
"I'd rather have a break because it's always nice to take a break in the midst of the cold to go somewhere warm, or just get a week to chill at home with no stress or homework," Potter said.
With upcoming AP and PARCC testing, students need time when they can relax and be completely stress-free.
French teacher Peggy Kopp, who has always thought the long spring break was a detriment to the consistency of the fourth quarter, said, "If we have had a lot of snow days, we don't really need a break at this time and we are so close to the end of the year; [it's easier if we] finish out the curriculum to get ready for final exams."
Certain varsity athletes are required to be at each practice over the break or else they will face serious consequences with their coach. These athletes need an extended period where they can recuperate mentally and physically.
Track Coach Brad Duvall does not punish for is athletes going away. Kara Schmidt ('18), is missing six days of track practice to go on a cruise to Mexico for spring break.
Schmidt doesn't like that the 2018 calendar change is robbing her of her opportunity to go away over break, but she accepts it because she feels that "summer needs to be longer."
For many athletes, starting school after Labor Day doesn't affect them; tryouts are still the second week in August.
"I'd rather have a longer break," said Blair. Because even if we don't go back to school until after Labor Day, soccer starts way before that, which basically ends my summer."
Bruce Hoosier ('19) who's taking a "staycation" said, "[having only a three day break is] absolutely ridiculous; there is no reason that we should have a shortened break next year."
Whether you are angered or thrilled about this new calendar change, enjoy the upcoming spring break. It will be the last one you'll get.