2015-16 yearbooks now distributed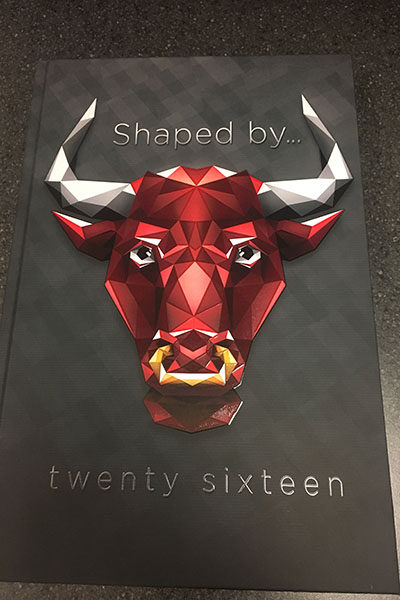 This week the yearbook staff began distributing the 2015-2016 yearbook. They are being handed out in the lobby during enrichment hour. There are 15 extra yearbooks that will be sold on a first-come, first-serve basis.
"The staff did a beautiful job on the book. The design was very clean, and the cover idea turned out even better than we expected," Yearbook Adviser Jamie Stinefelt stated.
Yearbooks cost $65 up until Sep 30 and will be $75 for the rest of the year. If you buy a yearbook before Oct 1 then you will be entered in a raffle to win a $100 Visa Gift Card.