Summer Training Blog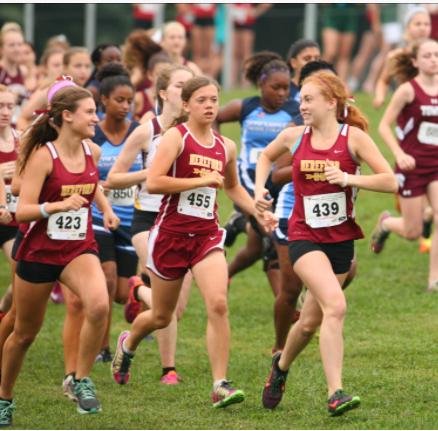 As stated in my biography, I do enjoy running. I run varsity cross country, indoor, and outdoor track. I run year-round and plan on running over the summer.
Keeping up with running over the summer is easier said than done but my right hand running buddy Lillian Behan and I have a plan to make sure we keep up with the miles. Everyone loves the summer heat but it can be miserable to run in, especially having to run up to seven miles. That is why Lillian and I plan to wake up early, beat the heat, get together, and run what we are assigned to run. With determination to improve our running we plan to complete 314 miles.
I live right next to the NCR trail, but we enjoy running the trails at the school much more. Running seven miles on consistently flat trails can be boring and often makes it harder. When Lillian and I run windy and hilly trails like Ridge, 4 miles goes by fast.
This past cross country season I constantly shaved time off of my PR, but by the end of the season my PR was 20:02 so my new goal is to break 20. With seniors like Sarah Coffey ('16), Emily Causey('16), and Alicia Kozlowski ('16) gone, oncoming juniors and seniors must work hard and show the dedication that those seniors showed in order for a good season.