Coca-Cola defining the modern Santa Claus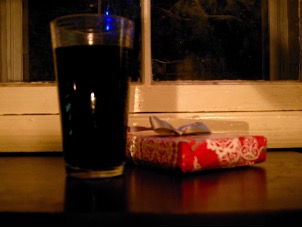 The popular soda brand Coca-Cola is known for many things, from the Coca-Cola polar bear to their prominent red and white logo, but most of all they are famous for their festive Santa ads.  
I soon found myself wondering how this soda brand became a winter icon? It started 1822 when Clemet Clark Moore wrote the iconic tale "A Visit from St. Nicholas", also known as "The Night Before Christmas", where Santa was first depicted in his festive red coat and hat. This outfit however did not catch on for another century, as Santa's look would vary from a holy bishop to a menacing elf until 1930.  
In December of 1930, artist Fred Mizen took heavy inspiration from Moore's work, when creating Coca-Cola's first Santa advertisement. In the advertisement Santa can be shown in his red outfit and hat, finding a Coca-Cola bottle on top of a fireplace as two children watch him. From 1931 until 1964, Haddon Sundblom took the mantle as illustrator for Santa-Cola advertisements as he would work to perfect Coca-Cola's version of Santa Claus.  
This version of Santa would quickly begin to popularize around the world as children would look up to Santa wearing a bright red winter coat with a buckled belt, and iconic red hat as an effect of the advertisement's success. And Coca-Cola took full advantage of this sudden success, as Santa has become a mascot figure for Cola over the Christmas season.  
As Christmas draws nearer, the Coca-Cola company will continue their wave of Christmas advertisements and St. Nicholas will be at the center of it all with his long white beard and jolly red suit and hat.