British Prime Minister replacement predates normal election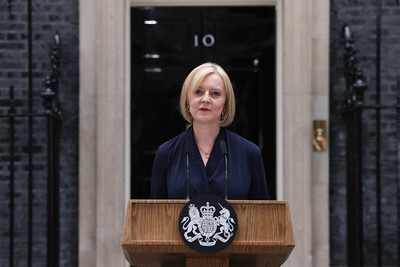 On Monday Sep. 5, Liz Truss was elected Prime Minister of the United Kingdom, following the resignation of Boris Johnson. Truss becomes the UK's fourth Prime Minister in six years. Her election comes at a time of economic hardship; the Bank of England launched their highest interest rates in 27 years and the pound has dropped to its lowest level against the dollar in 37 years. 
Truss was appointed as Prime Minister by Britain's Conservative Party since the Conservatives still hold a majority in parliament's House of Commons. A general election is not due until 2024 or 2025.  
Major changes to government structure in other countries, especially close allies like the United Kingdom, can influence American politics. US political leaders must now adjust to Truss' leadership and values in order to maintain friendly relations.