Weight training pushes through the pandemic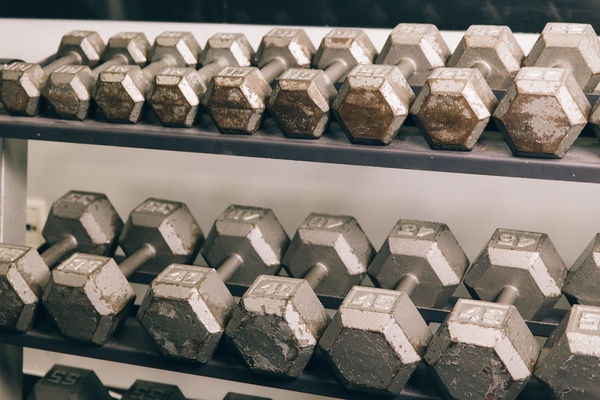 While many departments have been altered by the challenges of virtual learning, physical education classes face some of the most abrupt changes. This is especially true with weight training courses, where students have no access to a weight room or in-person motivation. 
"It's hard not having people around to push you," Spencer Baker ('23), who is in his second year of weight training, said. 
A typical in-person class consists of a warmup, which varies by the day, a possible jog around the gym hallway, and then lifting in the weight room in order to complete a specific group of activities on a log sheet. While the traditional weight training experience cannot possibly be achieved with virtual learning, the coaches have tried to emulate a normal class as much as they can.  
Coach John Walter, newly named head football coach for the Bulls, runs a tight ship in his weight training classes. Despite the challenges of virtual learning, Walter has sought to create an environment where students are maintaining their physical fitness and bettering themselves. His virtual classes consist of the dot drill, a series of exercises carried out in a rectangle with five circles which helps improve agility and serves as a warm-up for muscles, and a 20-30-minute workout, which targets specific muscular groups. For further engagement and challenge, the students do a pushup or sit-up test every week. This helps measure the student's current fitness levels, along with improvement over time. 
Despite its alterations and limitations, virtual weight training provides a means of enjoyment and normalcy for students who need those aspects in such a difficult time. The class helps break up the day, as students who take it have at most three rigorous academic classes. As is commonly known, exercise releases endorphins, which trigger a positive feeling in the body. Essentially, participation in weight training makes students happier and allows for a more positive outlook for the rest of the school day. 
While many adaptations were needed to emulate anything like a typical weight training class, it seems the Physical Education department has found a working formula. Who would have known that a weight room would not be the be-all-end and end-all of a successful weight training course? Instead, self-motivation, a steady routine, and a challenging atmosphere are what was needed for the students to push through the pandemic. 
Leave a Comment