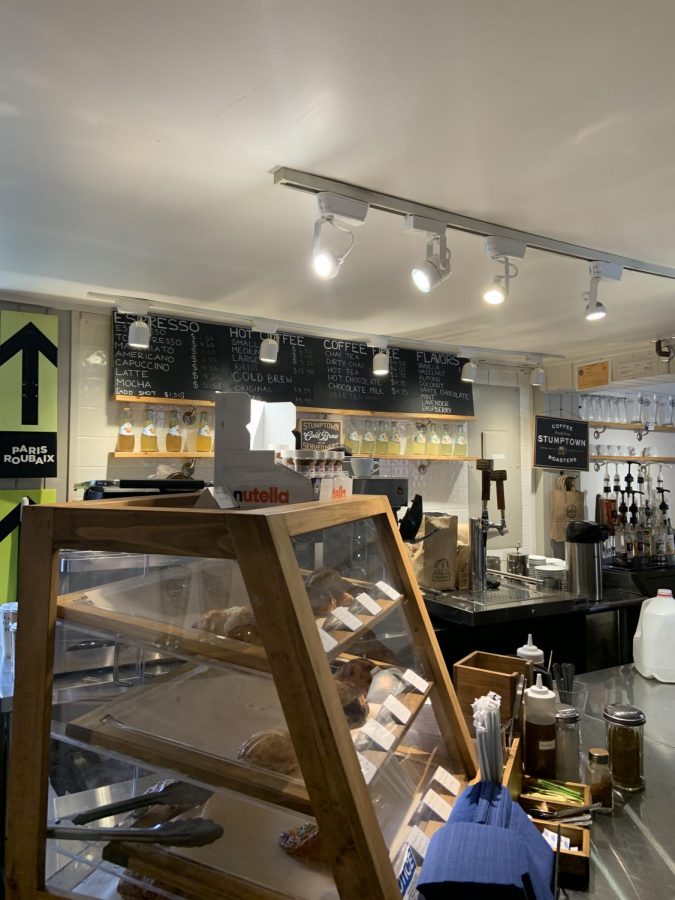 Anna DeLibro
Any avid coffee-drinker has a typical order. Whether it is black, or has an elaborate mix of foam, syrups, and flavors, the repetitiveness of the order can become mundane. While some feel safer with their predictable cup of coffee, others become tired of large franchises such as Starbucks, Dunkin Donuts, and other chains.
"McDonald's coffee is basically all creamer," Emma Swensen ('20) said. She drinks coffee every morning and last year she established a personal record of drinking eight cups in a day.
"It's an acquired taste," Swensen said while explaining how her habits began merely in the sixth grade. "I like it somewhere in the middle, I won't drink straight up black coffee, but I do like some sweetener to take the bitter edge off."
According to macrotrends.net, Dunkin Donuts has a net-worth of $6.1 billion, and Starbucks is leading the industry with $100 billion in sales, as of 2019. That's a lot of joe. And while sales are important for companies to thrive, there is something about larger franchises that make drinking coffee more of a transaction, and less of an experience. For those who are searching for alternate options, here are a few small, local shops that are worth a try.
Velocinno Bike & Coffee
Have your wheels stopped working? Whether you need repair for your bike or energy, Velocinno does it all. The combined coffee and bike shop located on Falls road started out as a house many years ago, but is now being rented for business. Inside, customers can find protein snacks, biking accessories or outfits, and even ice cream. Just around the corner from the sitting area, a repair shop can be found. The building is small, but their outdoor seating makes up for this. Chairs are placed underneath a tent with a complimentary heat lamp and TV. There are also plenty of bike racks for those who decide to grab a drink after their workout. In regard to the actual coffee, Velocinno offers fun flavors for any of their espressos, cappuccinos, lattes, and mochas. Their beans are grinded in-store, and they are delivered from a company called 'Stumptown.' I ordered the white chocolate latte and was very impressed with the detailed art that was left on top of my foam. They also have flavors like coconut, chocolate, and mint. Char, an employee, said that her favorite part of working there is the people, and being able to build relationships with each customer. She also works at Peet's Coffee, a more mainstream coffee joint in Hunt Valley, and she said the environment is very different in both shops.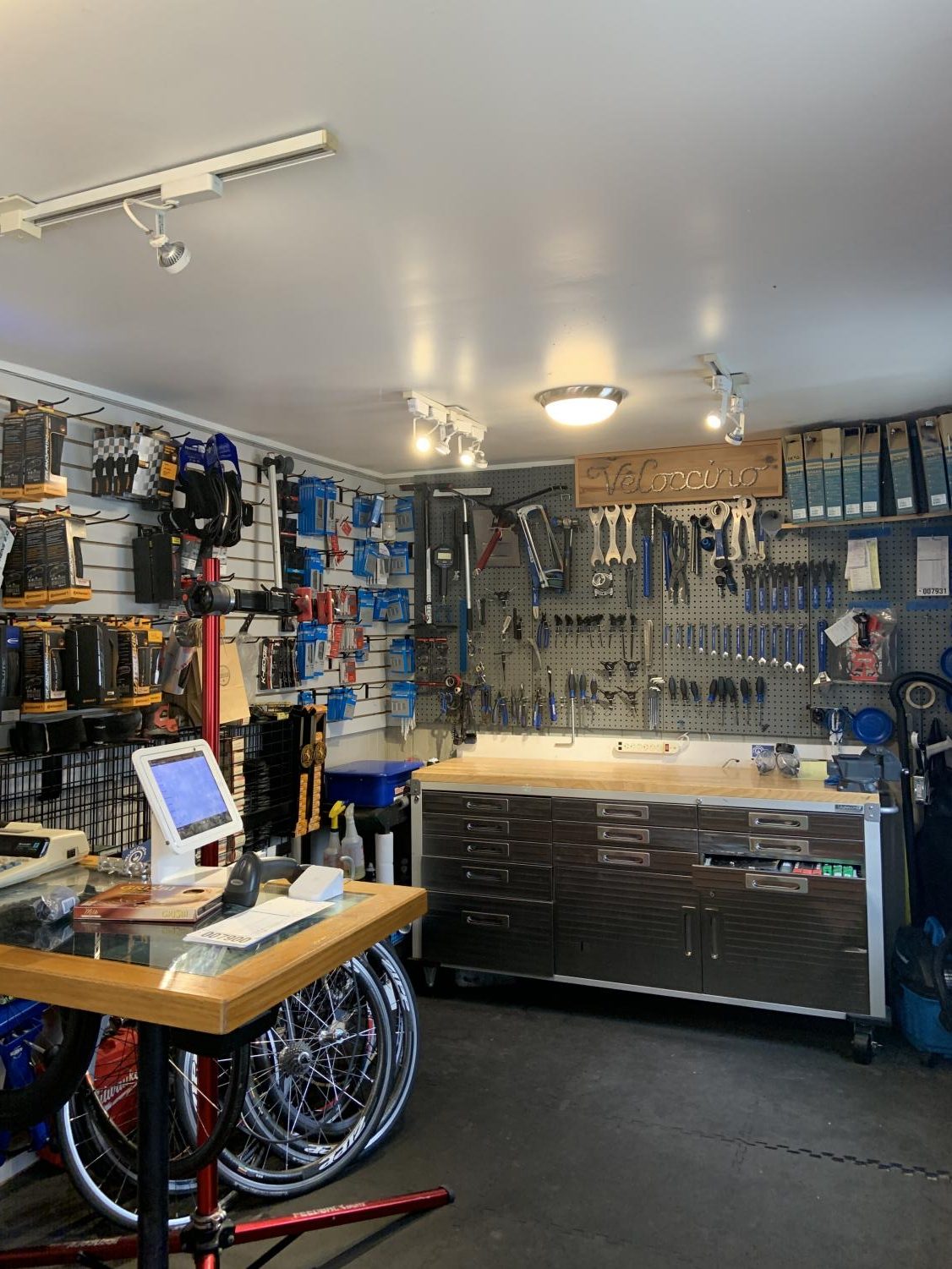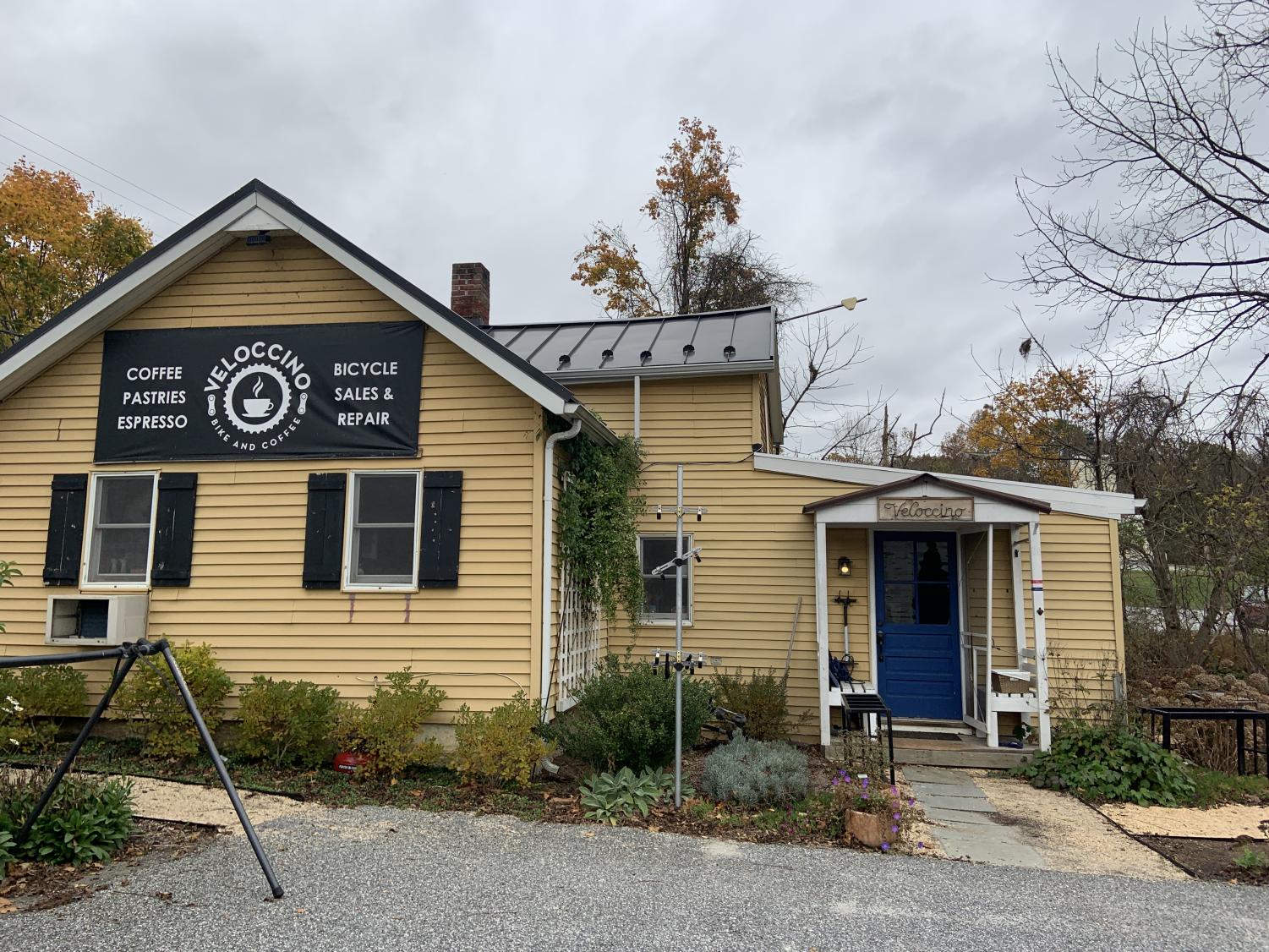 The Filling Station
Located in Sparks, the once bustling auto shop and gas station now provides a cozy spot to drink a cup of coffee, eat baked goods, and have… Mexican food? That's right, their expansive menu offers options for breakfast and lunch, including their home-made burritos, tacos and quesadillas since they are open from 6:30 am to 3 pm. One of their staff members, Mel, said that her favorite thing to eat there is either the burritos or tacos. As for beverages, Mel said that the "Mexican hot chocolate" is one of her favorite seasonal drinks. Mixed with spices like nutmeg and cayenne, it provides a fun twist on a classic drink. Now for the caffeine, their menu offers espressos, cappuccinos, macchiatos, lattes, and much more. They also have a variety of teas including chai, a seasonal pumpkin chai, green tea, and even peppermint. I decided to get a hazelnut flavored latte and was pleasantly surprised by its perfect temperature and the subtle but satisfying hazelnut flavor. As I sat in the back room with plenty of seating, I was able to admire the antiques from the original building, such as old gas pumps, car parts, and oil cans. This vintage and rustic vibe quickly faded the commotion of York road and provided a relaxing atmosphere. Local art covers the walls and customers have the opportunity to purchase some if they'd like. The shop is very community oriented and has many loyal customers according to Mel, and she believes that is what differentiates them from chain stores.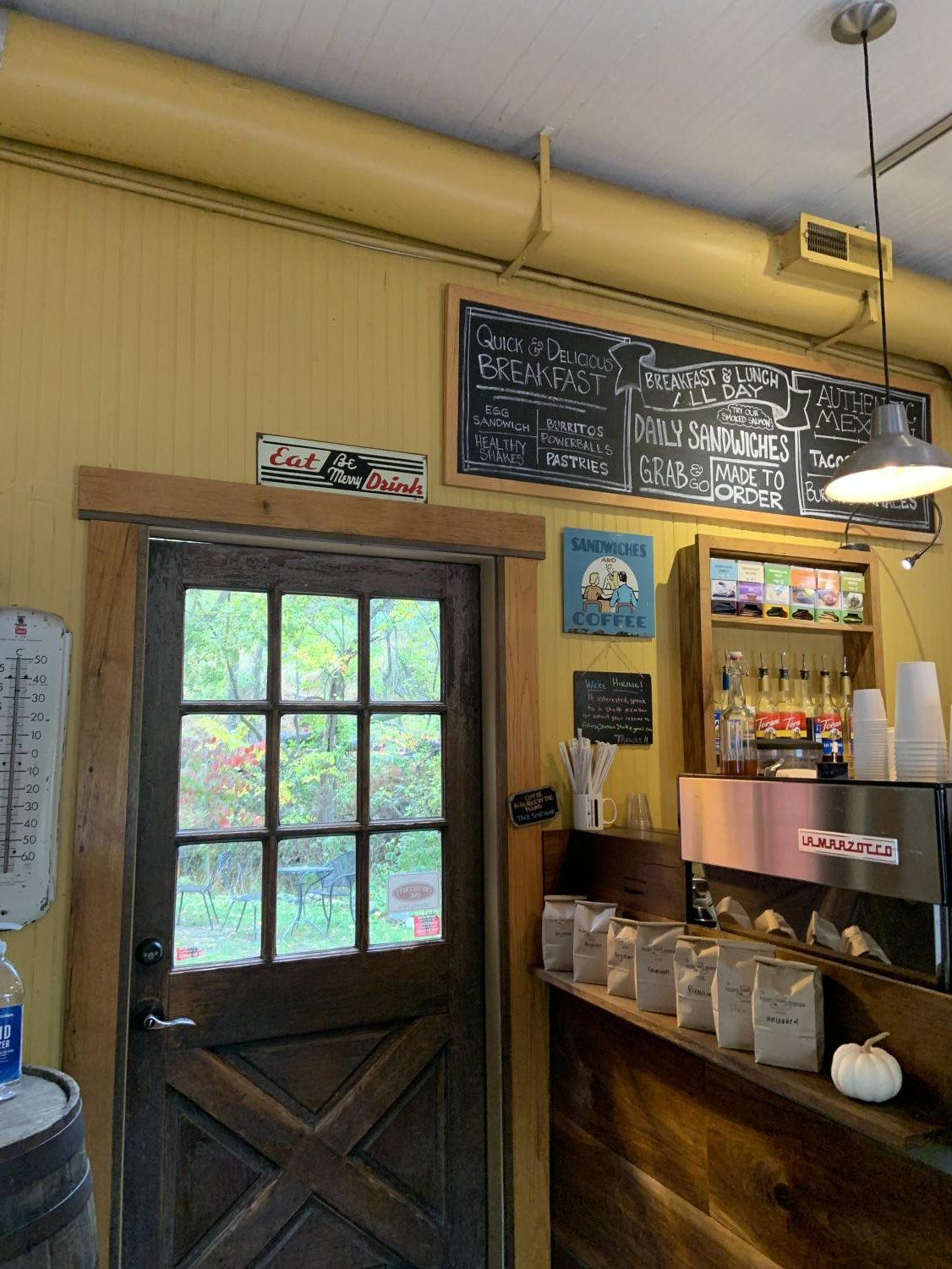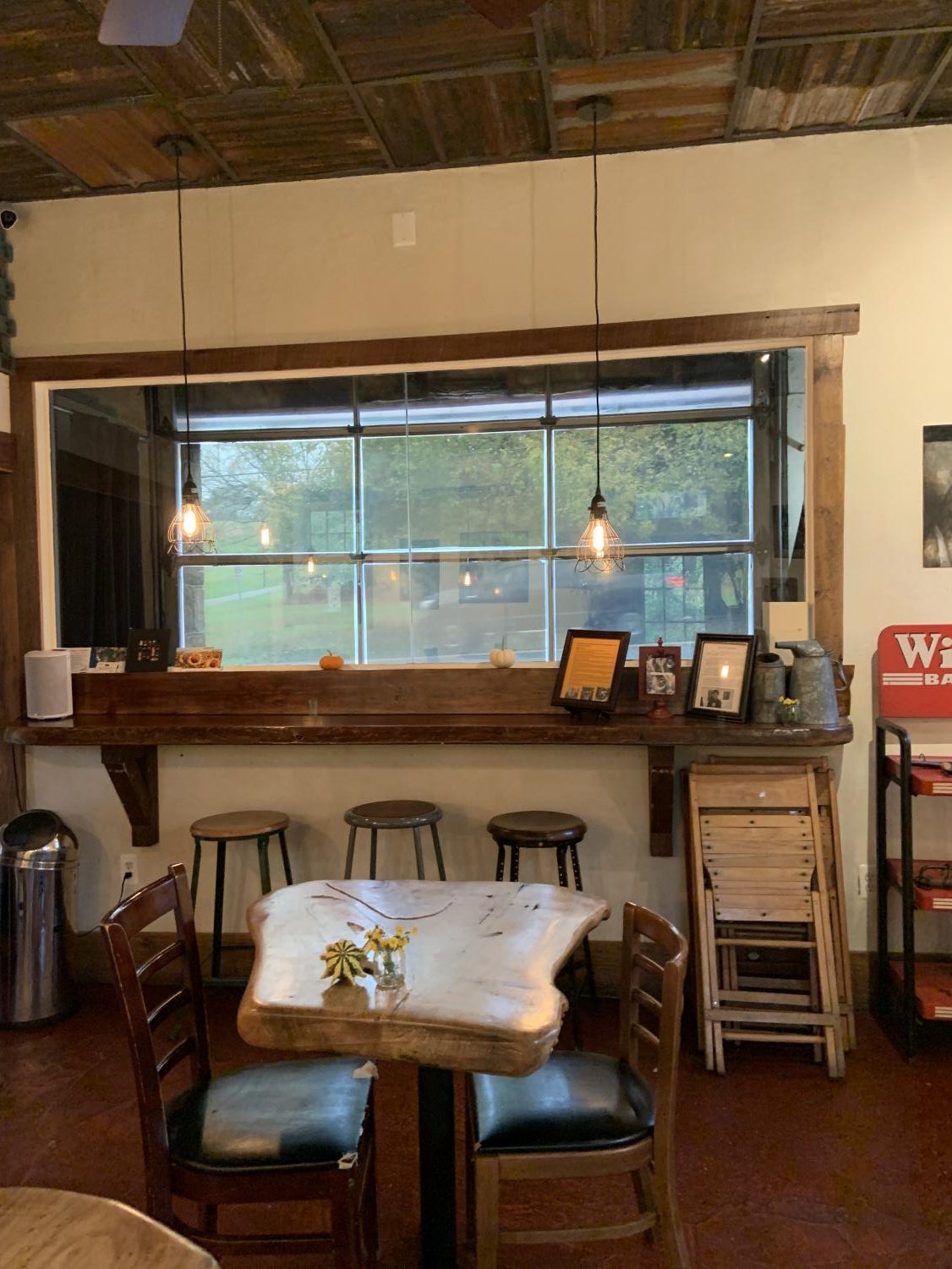 John Brown Coffee
Only minutes away from the hustle and bustle of Hunt Valley, John Brown Coffee is located on the corner of Falls and Shawan road. This too, used to be a gas station from 1938 before being turned into a hip spot for coffee and sandwiches from a butchery next door in 2017. The shop is small but quaint, with cute features like a community book share, where customers can borrow books or drop off lightly used ones. The décor has a clean and modern look to it, but also has vintage elements like old posters and stools. I ordered a lavender flavored coffee, which as weird as it sounds, was surprisingly amazing. The flavor wasn't too overpowering and overall the taste was smooth and calming. They also sell baked goods such as croissants and pastries. Their beans are imported from countries all over the world, such as this week's blend from Kenya, Brazil, and Ecuador. Lindsey, the manager of the shop, said her favorite seasonal drink is the maple latte, which I also decided to try. It reminded me of pancakes drizzled in maple syrup, and once again, the flavor was balanced and not overpowering whatsoever. Sometimes places like Dunkin put a concerning amount of sugar in their coffee, and at that point, is it even coffee? John Brown Coffee impressed me with its vibe and overall taste in coffee.