Cheerleading hosts winter invitational amidst successful season
This year's cheer squad kicked the year off with a performance at pep rally that had all four student sections on their feet cheering. The fall cheer girls were able to come back strong from the year before and filled their season with memorable moments, bringing their team even closer than it was.
"We placed third in states this year and won our county championship for the first time in about seven years," varsity cheerleader, Amelia Nickel ('21), said.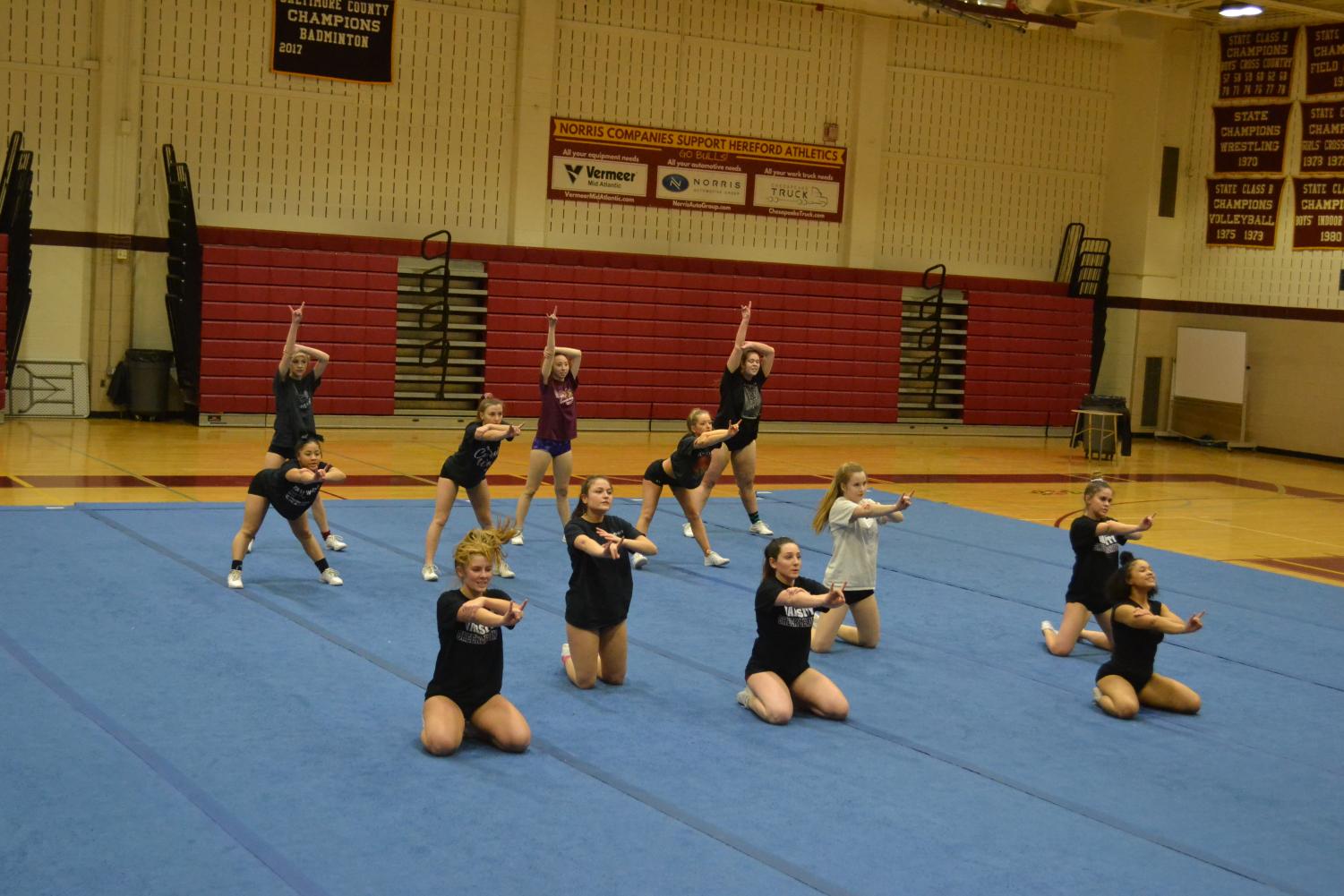 Transitioning from their fall squad to their winter squad is tough since their team chemistry needs to be rebuilt among their new squad members.
"This year, it's a lot more work with team building since we have to work with JV and get to know them," Emma DiVenti ('21) said.
To help perform in front of an audience, the squad occasionally cheers at home basketball games at half time as well as in their cheer section throughout the game.
After practicing every day after school, the girls were able to figure out who works best with who to make their competition routine as crisp as they could.
On Saturday Jan.12, the Hereford Invitational Cheer Competition was held in the gymnasium. The squads arrived between 8 a.m. and 9 a.m. but began cheering at 10 a.m. Around 12 varsity teams were there and 12 junior varsity teams came to compete, including our own winter cheer squad.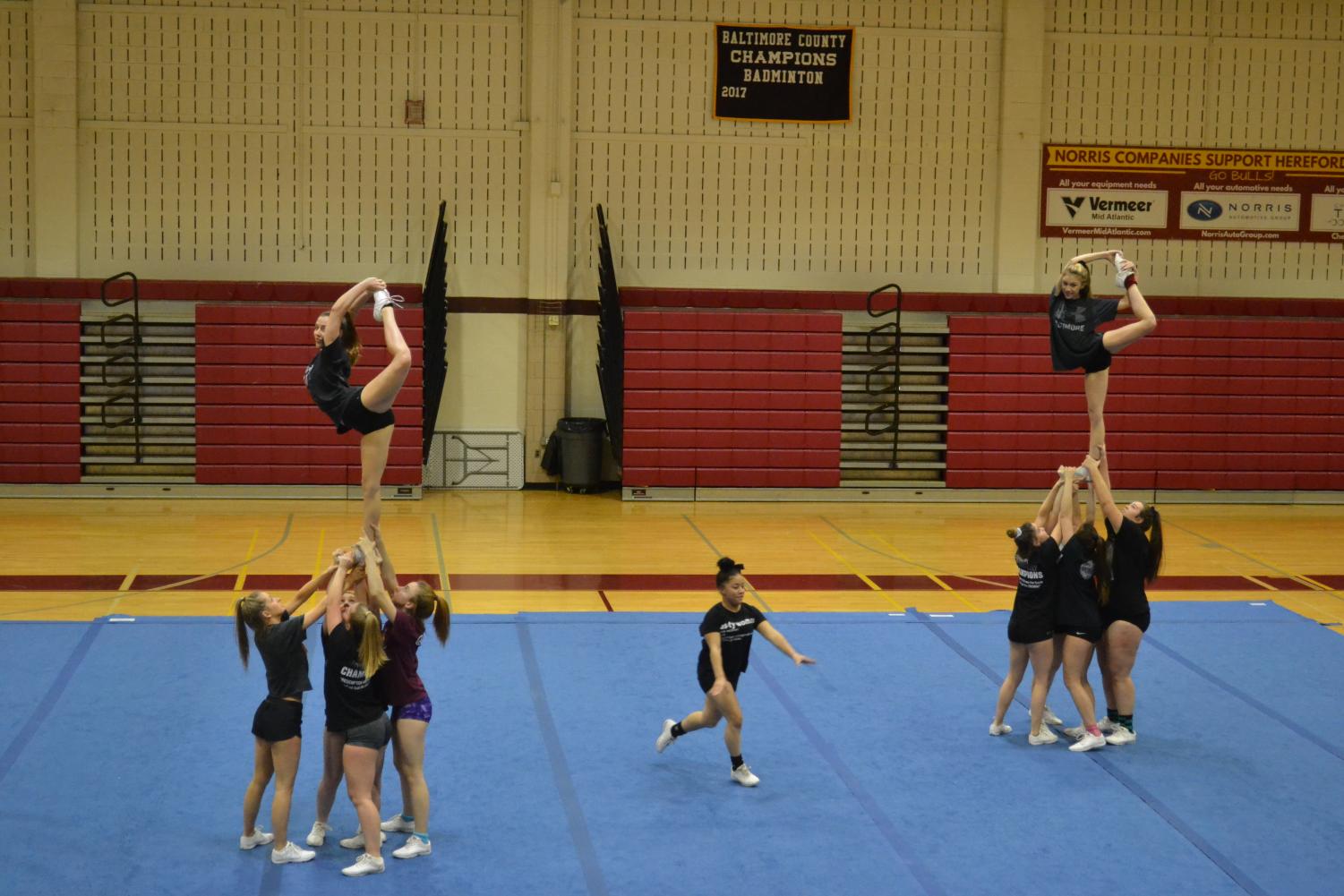 Talent from 1A schools to 4A schools competed against each other.
Our girls held their own against the 3A and 4A schools.
Out of the 12 schools, our cheer squad placed 5th behind Chesapeake (1st place), Marriotts Ridge (2nd place), Westminster (3rd place), and Bel Air (4th place).
"I think it went really well and we all worked really hard to put it together to make it an overall great experience for everyone," Megan O'Donovan ('20) said.
The squad plans to compete in their competition on Jan. 23 at Manchester Valley High School in the Manchester Valley Invitational.