Bulls beat Patapsco 61-58 with eye on playoffs
With state playoffs quickly approaching, the basketball team will look to hit its stride and possibly make a run at the championship.
The team has had its ups and down this year with a 6-9 record, but guard Connor "Cha Boi" Hillary ('17) feels they can beat any given team
"The team this year is a very talented team with so much potential to do big things," Hillary said. In regional play, the team has put up a 4-2 record with wins over Dundalk and Ownings Mills.
Winning games doesn't come easy however.
"[We] can lose any given night and if we don't show up prepared to battle that's what will happen," Hillary said.
The team clearly has high hopes this year, made clear by big man David Staab ('18).
"Anything besides a state title is a lost season at this point," Staab said.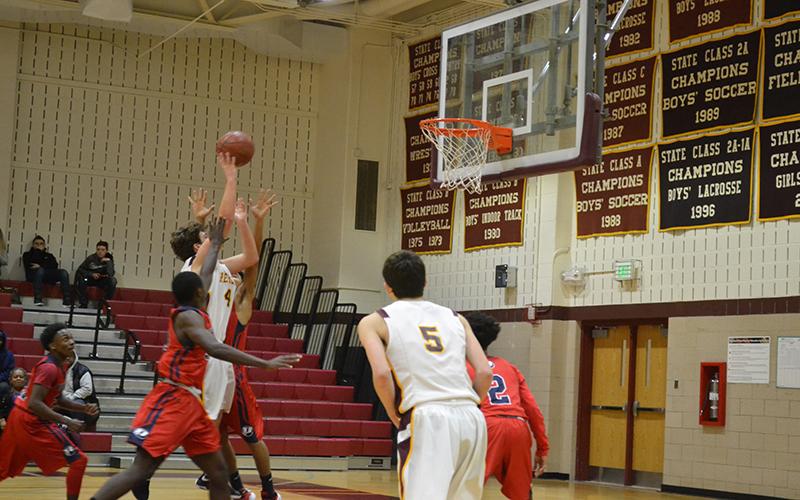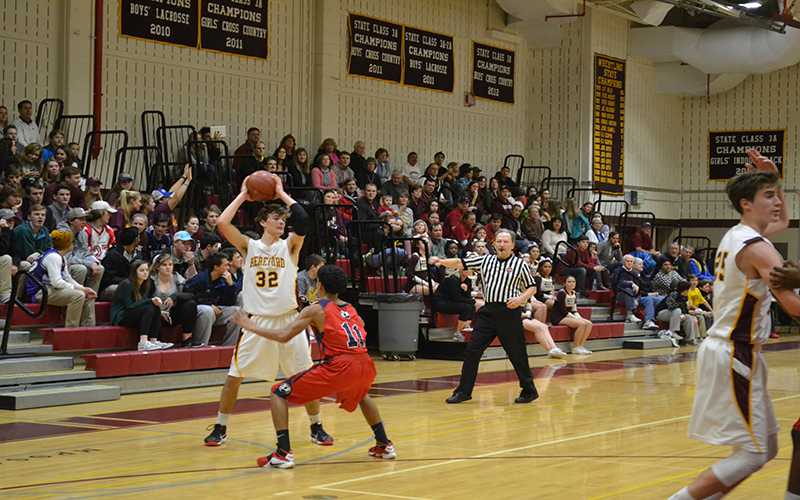 Photos by Julia Zemanek ('18).