Art students participate in Pre-College programs
Sarah Huffman ('17) attended the Rhode Island School of Design for a pre-college art program for six weeks over the summer.
She took four classes there including; painting, drawing, design, and critical history of art.
Huffman said her work ethic improved because "almost all pieces [of artwork] were done in one to two days and [she] was able to produce a lot or work in only six weeks."
"[The program] also exposed me to new art forms and showed me what I need to improve on in order to submit a strong college portfolio," Huffman said.
She took painting as her major so she had the class twice a week throughout the course.
She "specifically learned color theory and painted in a much larger scale than I am used to," Huffman said.
"I also worked a lot with pen drawings and ink, so now being back home I have been obsessed with drawing in pen," Huffman said.
Her favorite part of her trip was becoming close with all the new people she met. She "became really close with [her] roommate, hall mates, and friends in class," Huffman said.
"A lot [of my friends] were from abroad and all over the United States, like New York City and Florida. I still talk to them daily and will be visiting some soon."
Huffman said her new friends "were definitely the best part because there were a lot of people who were very unique who I was exposed to, and I found a close group of friends who it was hard to leave," Huffman said.
Maddi Benn ('16) also participated in a pre-college art program at the Maryland Institute College of Art. The program allowed her to travel to Tuscany, Italy.
Her trip to get there "was really ridiculously long, because the bus ride to New York City took six hours, followed by a ten hour plane trip to Rome, followed by a layover flight from Rome to Florence, and a four hour bus ride from Florence to the farm we stayed on," Benn said.
The group stayed in a farmhouse called Le Puscine. Maddi had two roommates and there were 16 kids total on the trip.
"We painted the landscapes of Tuscany for three weeks, including the small towns around our farmhouse, called Montelaterone, Archidosso, and our main town was Castel del Piano," Benn said.
"We took a few day trips, including [going to the] 'Magic Forest,' where people would just sleep on the roots and ground," Benn said.
The group also visited Florence, Sienna and the Mediterranean Sea.
"My favorite part probably would have been the last day, when we were all taken up a mountain and told to be silent for a few hours while we meditated on our time in Italy," Benn said.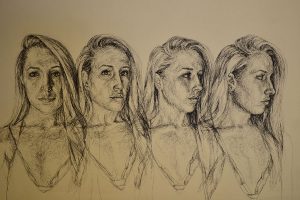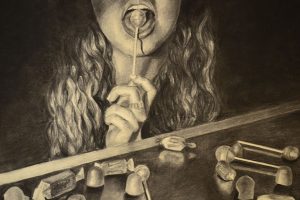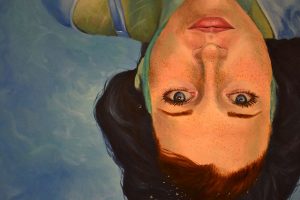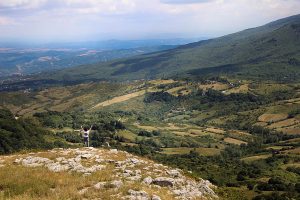 "We split up and walked all over the mountain during that time, and I laid in a field of flowers, sat at the edge of a cliff and watched the clouds move, and climbed up to an old tree on the side of the cliff and sat there for a while," Benn said. "It was my favorite part of the trip because it was quiet and meditative and I was able to internalize my trip."
"I definitely gained humility, because everyone was so amazing, and I realized how much talent there is in the world, and I gained many great friends that I still talk to," she said.
"This trip helped me grow as an artist by expanding my skill set as an artist, and advancing my technique to a more mature level for the coming school year," Benn said.