Teammates say… "Watch these freshmen"
By Will Amos, Max Herbkersman, Paul Rapuzzi, and Kelly Wesolowski
Excelling freshmen athletes are not people who only stand out to their coaches, but also to their peers and teammates. Track distance runner Emily Konkus, hurdler/sprinter Julia Watt, and high jumper Josh Arigbamu are a few freshmen that have caught the attention of many this year.
"I think Emily and Julia both have a lot of natural talent, but they also both work really hard," Hannah Ace ('17) said. "I can definitely see both of them being really good, especially Emily, in the mile."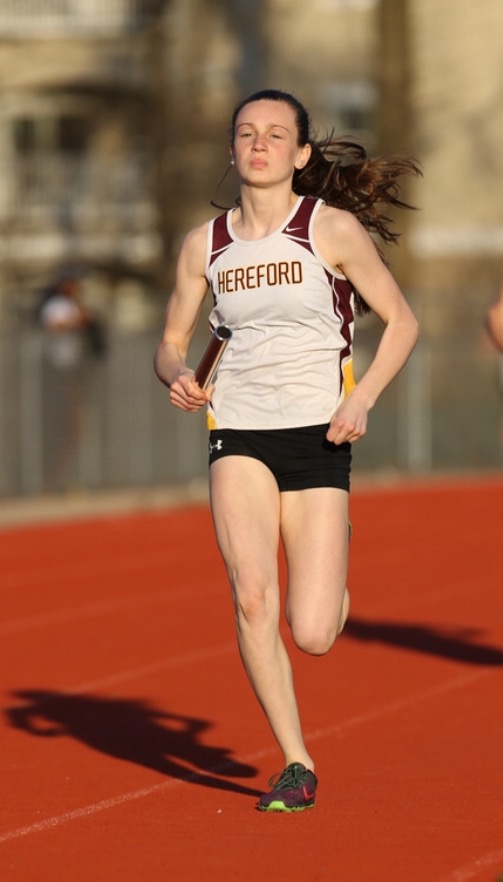 "Josh's care-free attitude and his ability to not take things too seriously help him to stay relaxed and not let things like a bad jump get to his head too much," Emily Behan ('16) said.
Emily, Julia, and Josh all participated in indoor track this year as well, where they contributed to the team throughout the season.
"My favorite event in indoor was the 55 meter hurdles," Julia Watt ('19) said. "My sister really loved track and said how fun it was so I decided to try it in high school."
"I really like the 4 x 800 meter relay," Emily Konkus ('19) said. "I decided to start running because I has stopped doing gymnastics and my older brother had done it and enjoyed it."
"I decided to do track because my older brother did it and he has had a big influence on me since he is a 3 time state champion for high jump," Josh Arigbamu ('19) said. "My main goal as a track and field athlete is to win a state championship for high jump by the time I leave high school."
Star freshman are not just in track, they are in other sports such as baseball, softball, and allied softball.
Second Baseman Connor Mann ('19), Short Stop Aaron Winsker ('19), and Center Fielder Corey Fuller ('19) are three good freshman baseball players according their coaches and teammates.
"These are three of the starting freshman," JV Baseball Coach Ed Martin said.
"I think that all of them have the chance to get pulled up at some point in the season or during playoffs," varsity Baseball Captain Mike Adams said.
Pay attention to Jennie Howard ('19) at third base and Sarah Openshaw ('19) at left field on the softball diamond.
"Jennie and Sarah are pretty good players, but all of our freshman are good," varsity Softball Coach Laura Blama said.
"They play good with the team and they deserve it," varsity Softball Captain Emilee Cope ('17) said. "They are hard-working and good at softball."
Watch out for Richard Arminger ('19), Jackson Clark ('19), Kamila Mirzaev ('19), and Ben Kazanzides ('19) as they steal the show in Allied Softball. These freshman are said to be top of the line.
"Jackson Clark is one of our star players on Allied Softball," Coach John Walter said.
"I think they will do great this year. They have been showing some good softball skills," Allied Softball Manager Maddie Jaramillo ('19) said.
Tennis and Lacrosse are also full of star freshman.
Emma Wallner ('19) and Bruce Hoosier ('19) are two freshmen tennis players to watch out for this year according to teammate Luke Caplan ('19).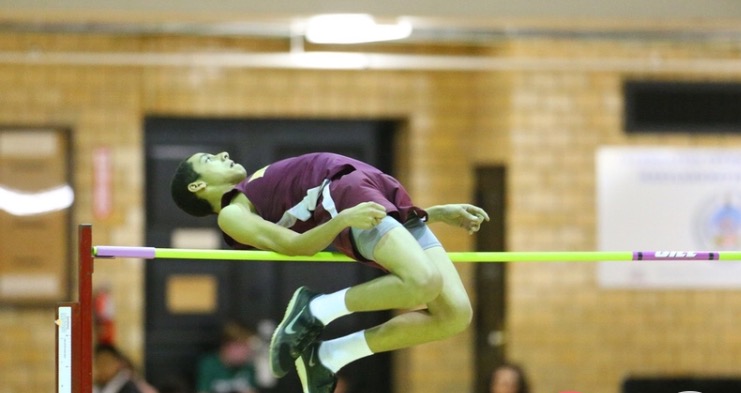 "Emma Wallner is probably the best freshmen girl; and this is Bruce's first year but he's already pretty good," said Caplan.
According to Caplan, this year's freshmen team is coming along well.
"I'm not sure how good the teams in the past were but I think this year we have a pretty strong team."
Freshmen athletes who have excelled for boys lacrosse include Defensemen Finley Thibodeaux ('19) and Defensemen Sam Furman ('19); Thibodeaux starts for the JV team this year.
"He's an intelligent player on the field," Defenseman Sam Wanamaker ('18) said. "He really knows how to play the game."
Furman, who has been playing lacrosse for as long as he can remember also starts for the boys JV team. "Whenever he's on the field I know I can trust him," Midfielder Duncan Potter ('18) said.
Boy's lacrosse is not the only team with star freshmen athletes this year. There are many freshmen girls including Leighton Eber ('19), Stephanie Joyce ('19), Isabella Peterson ('19), Libby May ('19), and Rachel Saunders ('19).
Eber who has been playing for nine years, made varsity playing attack this year as a freshmen. "Leighton brings a strong tall left-handed player to the attack, and a very good teammate," Goalie Cassidy Nozemack ('16) said.
Joyce who plays defense, has also played lacrosse for nine years. Joyce will play alongside her older sister, Meredith Joyce ('16).
Peterson who towers over other players plays midfield and has been playing for eight years. "[She's] talented and her height gives an advantage and [she] has confidence on the field," Attackman Caroline Peterson ('17) (no relation) said.
May who has been playing attack for nine years, is the most recent lacrosse player from the May family, which includes Catie May who currently attends McDonough, Caroline May ('15), Emily May ('13).
"She's tiny but that gives her an advantage for weaving through people, and is a really positive teammate." Defenseman Dana Meehling ('17) said.
Saunders has been playing defense for seven years. Saunders made three varsity sports this year, which includes basketball and soccer.
"[She's] really friendly, and helps bring everyone up when their down, and [she] plays really strong defense," midfielder Rachel Karwacki ('16) said.