Super Typhoon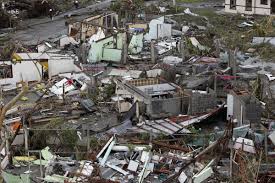 On November 26, The Random Acts of Kindness club raised money for victims affected by typhoon Haiyan in the Philippines by selling hot chocolate and holiday cookies in the lobby.
One week after one of the strongest storms ever recorded plowed through the Philippines, officials reported an estimated death toll of 4,000.
Typhoon Haiyan, known locally as Yolanda, produced winds over 195 mph and gusts as high as 235 mph.  These winds were over three times as strong as the winds produced in Hurricane Katrina.   A typhoon is the same thing as a hurricane or cyclone, the only difference being the location where the storm occurs.
This historic typhoon stretched over the course of 300 miles, destroying over 270 towns and affecting more than five million people.
The devastation from this storm has forced groups of people to sit amongst heaping piles of wreckage while they search for their loved ones.  According to the Philippine Disaster Council, 1,186 people are still missing, while 12,521 civilians have been identified as injured.
"It is truly unfortunate that a natural disaster such as this does not have an immediate response," said Grace Leung (12).
A wall of water almost 17 feet high washed away several towns, clearing schools, homes, and roadways.  There is no simple way to prepare for this amount of destruction.
Support efforts have led to the setup of makeshift hospitals run by international aid workers.  Supplies including medications, food, and water have been delivered by U.S. aircrafts in order to provide relief for victims of this disaster.
"Knowing how devastating this was, I feel hopeless knowing how much work needs to be done in order to rebuild [The Philippines]," said Lacey Brown (12).
According to Mail Online News, Typhoon Haiyan is estimated to have destroyed 70-80% of structures in its path.  Early estimates of the economic cost are about $15 billion.
In order to provide disaster relief to people displaced by Typhoon Haiyan, please visit worldschildren.org to donate now or look out for a fundraising event led by the Random Acts of Kindness Club.
Leave a Comment