Baseball Players Catch All-County Awards
Last Wednesday night, all of the Baltimore County baseball coaches gathered around to name the All-County teams for this season. Brady King (11) was named to the first team, and Robbie Mays (11) was named to the second team.
"I didn't expect it, but I'm really happy that I was named first team All-County," said Brady. His batting average is a .421, his base percentage is a .492 and his slugging percentage is a .544.
"Brady has been our most consistent hitter all year and has played a very solid centerfield for us," said Coach Todd Hartshorn.
"Robbie has been our most consistent and effective pitcher this year and has played a very solid 2nd base for us as well," said Hartshorn. His 1.22 Earned Run Average is 2nd lowest of all pitchers in Baltimore County, and he has only given up 2 walks in 34.33 innings.
"It's a great honor to be selected for this award," said Robbie. "I want to thank Coach Hartshorn for helping me with my success on the mound this year. He has really supported me when I'm doing well and not so well."
The team is currently 11-8 this season and their next playoff game is this Friday away against Loch Raven at 3:45.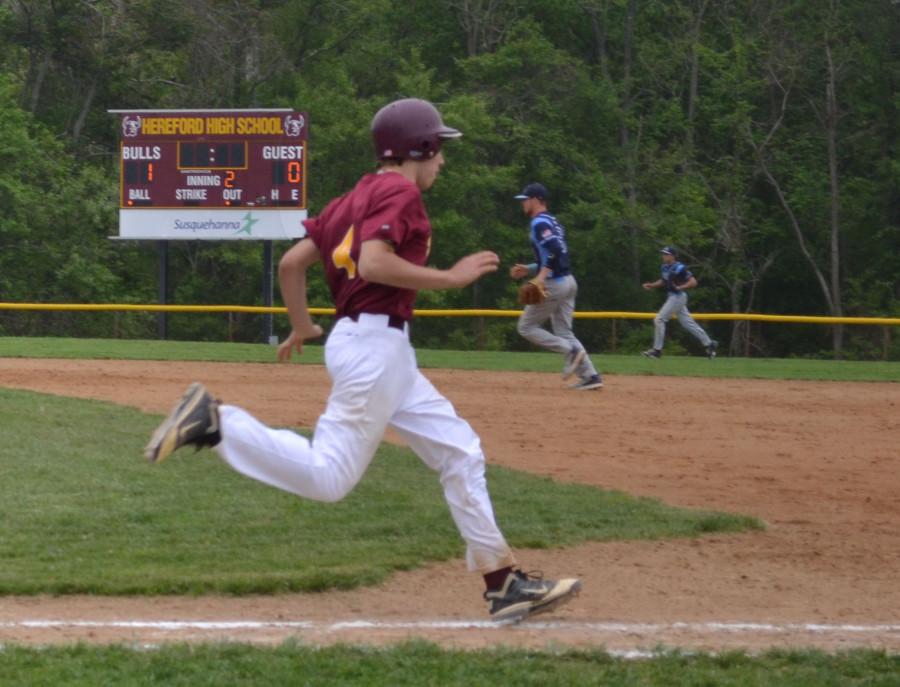 View Comments (1)